1821 on the internet
We look at archival material that is created and produced in the digital space. Since the beginning of the 21st century, the concern on the need to preserve archival content that exists in its primary form only in the digital space has increased, as has the effort to record and preserve the experience of internet users. The Unesco Charter on the Preservation of Digital Heritage (2003) discusses in detail the new digital practices it deems as part of the digital cultural tradition. Unesco, as well as other institutions, has closely pursued the concept of the ephemeral digital archive. Typical examples are the systematic registration of websites by the Internet Archive but also the archiving of software by Software Heritage as intellectual and cultural products.
The 1821 on the Internet collection is divided into three sub-collections (Digital Footprints, Digital Applied History, and Internet Presence), which generally follows the Library of Congress archiving standard, and includes positions and views on the bicentenary of the Greek Revolution as expressed in original commemorative pages, digital applications (electronic games, virtual museums, etc.) and in social media discourse (popular posts on Facebook, active hashtags on Twitter, etc.). The protection of personal data in the case of individual users has been a primary concern. For that reason, the project research team will not publish any usernames or nicknames relating to the material it has gathered. The data can only be accessed by bona fide researchers upon the signing of a confidentiality agreement.
Link to the corresponding category of the collected material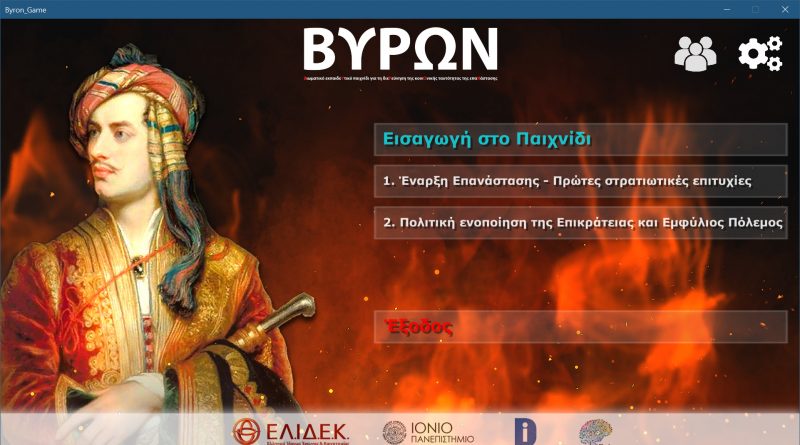 The bicentenary celebrations for the 1821 Greek Revolution mainly involve events, exhibitions, book presentations, etc. A different anniversary approach came
Read more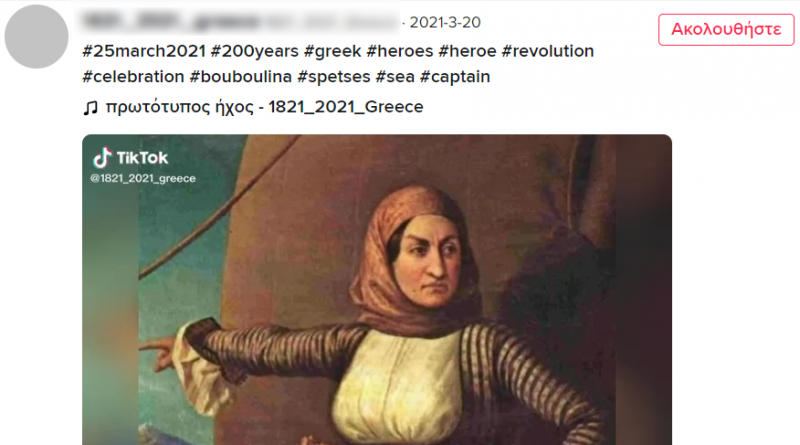 In modern culture, software is widely used by societies. The TikTok platform is considered one of the most popular in
Read more